There is a shockingly low 3.4 months supply of inventory of small multifamily buildings (2-4 units) in Chicago's northside neighborhoods at the end of May 2012. Sellers in this market are benefiting from a sudden surge in buyer/investor demand for income property.
Lack of supply is partly due to bank and government intervention that is limiting the shadow inventory of distressed properties from entering the market that investors are eager to purchase. Add to that, the huge pool of potential sellers that would like to sell but will not because they are waiting for the market to continue to improve or cannot due to upside down mortgages.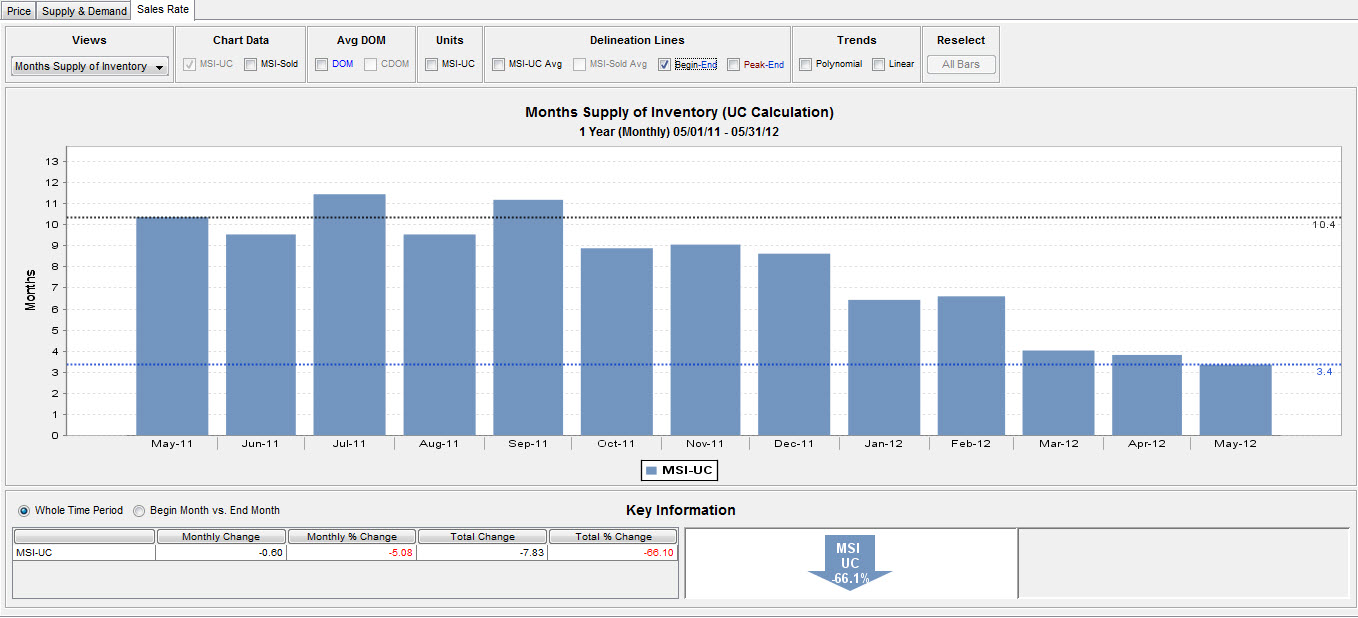 Buyers who are now flocking to the market to buy at the bottom have probably already missed it but this is still a great time to be buying with rents rates still on the rise. Pricing is trending up on a 1 year and 2 year average while month to month changes that are affected by seasonality are at 2 year highs.
To give you an idea of how much supply has been stripped from the market since May 2010, consider these Supply & Demand stats:
Total number of units for sale: Down 46% in 2 yrs
Total number of units under contract: Up 57%
So what does all this mean for buyers and sellers in the current market? Well, in recent years, supply far out paced demand and that kept sellers in check. With the current levels of supply, buyers are likely going to continue to see stiff competition and some multiple bid situations on good properties or properties that are priced well. Chances are they are going to feel like they are paying too much but they won't have a choice unless they opt out of buying until supply loosens up.
Sellers might get a false sense of where the market is headed. An increase in supply or unexpected spike in interest rates could work to quickly even the supply/demand ratio. My advice to motivated sellers would be to sell into strength (high demand), continue to price at market levels and negotiate fairly but firmly.